Attic Mold Remediation in Toronto & GTA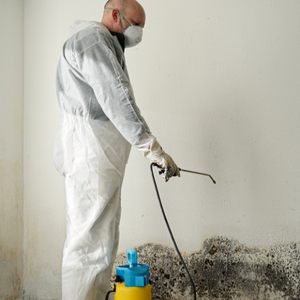 It's hard to say which kind of mold remediation we are best at performing, but certainly attic remediation is near the top of the list. We have so much experience dealing with attics that we've become accustomed to navigating them with speed and ease to accommodate the strictest deadlines.
We continually get asked what methods we use to remediate mold from attics, and the answer is always "any method you wish!". We have the capabilities to dry ice blast, soda blast, HEPA-sand, or chemical wash (our preferred method). In fact, we were one of the first companies to start using liquid fungicides in Canada. The first product was revolutionary and worked fantastic - as long as it was used above a certain temperature. We worked with the creators through our supplier to figure out what the problem was and then overcame it.
On our continued search for the best methods of attic mold remediation, we found a product made in America that was absolutely perfect. When applied correctly the mold just melted off with little or no agitation. We had to import it ourselves and the costs were exorbitant, but well worth it. It took two years for the competition to catch up all the while using inferior products. Now our competition has moved to a more cost-effective product that is similar, but simply not as effective. At MoldTech, maximum profit does not supersede maximum effectiveness and superb end results.
On occasion, a client will insist that we use media blasting, since they feel that the more they pay, the better the outcome. Truly, this is not the case, but we are willing to oblige nevertheless. Without a doubt, our dry ice blasting work is second to none and the mold-impacted materials look great when we are finished with them, but the method takes almost 10 times longer and the extent of containment is much greater. Although most companies don't do it, we isolate the entire upper level of the home to ensure none of the mold covered wood dust settles outside of the attic space through light fixtures, bathroom vents, or any other gaps. We seal them as well, but we are overly cautious to ensure occupant safety.
We perform attic work throughout the year - and can even remediate through a summer heat wave. We have established a perfect mold remediation method that allows us to work in extreme temperatures and still remain comfortable. Our technicians' safety is a top priority, and we have found a way to make attic work go smoothly despite the scorching heat typically found during the busy season in real estate.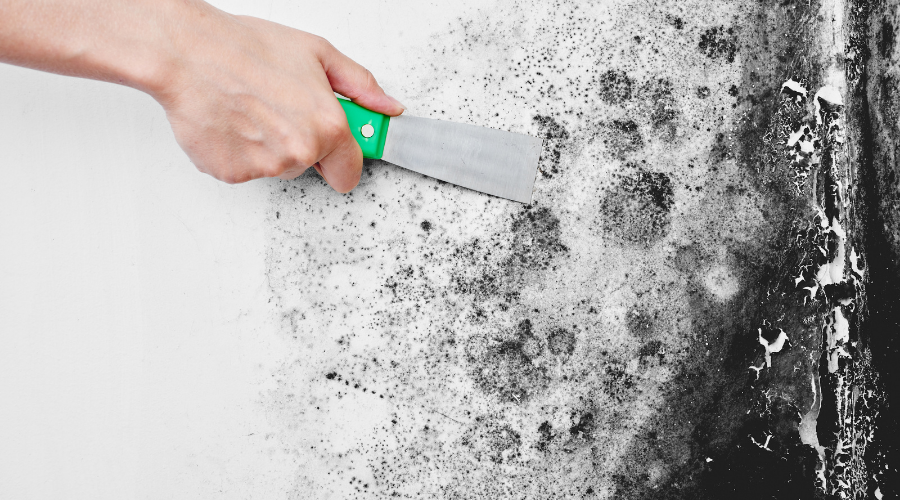 One thing to note is that we will refuse to cover up attic mold with antimicrobial paints for many reasons. There have been countless times where we've had to provide an estimate to remove the product an inexperienced mold remediator has sprayed over top of mold onto attic sheathing and rafters. In some cases the product was not a proper fungicide and due to alkalinity issues, mold was able to grow on right on it as well as through it.
Another thing to consider is that the MSDS sheet for a lot of mold sealant products expose that it is just as harmful as the mold it's attempting to cover up. In our opinion, this is just about the worst way to deal with an attic mold issue.
Call us! When it comes to attic mold remediation, we are the go-to mold remediation firm. Let us walk you through your attic mold issue. We'll help recommend the best remediation method to meet your requirements in the most cost-effective way possible.
To find out more about our attic mold remediation services, contact us today.