You Might be Suffering From Mold Not Allergies
Published on April 13, 2023
Ah-CHOO! Does that sound familiar? If your allergies seem to have no rhyme, reason, or season, consider having mold testing in Toronto. One of the most commonly reported side effects of living in a moldy home is symptoms that mimic allergies. At MoldTech, we've seen how effective our services - like black mold removal - are in helping people return to their healthy, active lives, uninhibited by constant sneezing, coughing, or itchy, dry eyes. If this feels familiar, read on to learn about how mold causes allergies.
Physical Signs of Mold Exposure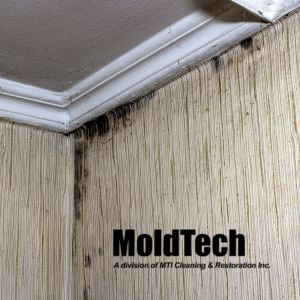 Even if you're super fit and healthy, mold can still cause debilitating and frustrating physical symptoms that can cause you to feel run down, unwell, and tired. This is because mold's primary reproductive method is through microscopic airborne spores. These spores settle on our skin and eyes and travel through our respiratory system, causing irritation and inflammation that has nothing to do with your general health.
Some of the most common physical signs of mold exposure include:
Coughing or a dry throat
Sneezing, running nose, or congestion
Dry or itchy eyes
Dry skin and hair
Headache
Fatigue
Seasonal allergies aren't the only common health issue that these symptoms mimic — this list could easily describe the effects of the cold, flu, and dozens of other, more severe health problems. This is why regular mold testing in Toronto helps to maintain a high standard of wellness — it can eliminate environmental factors causing or exacerbating your symptoms.
Where You Might Find Mold
Mold can grow all around your home, but in our decade-plus of experience, the MoldTech team has noticed a pattern: mold always grows where there's moisture and limited airflow, two elements that create ideal growing conditions. This means we often find mold growing in:
The attic
Bathrooms
The kitchen
The laundry room
Basements
Crawlspaces
How to Detect Mold
If you're noticing physical signs of mold exposure, you can look around mold hot spots like the bathroom to see if you can find visible mold growth, but that may not be effective. Mold often grows out of sight behind walls, floors, or appliances.
But you can keep your eyes peeled for secondary signs and symptoms by asking:
Do my allergies disappear when I'm at work or leave the house?
Do my symptoms increase or decrease in different areas of the home?
Has there recently been a flood or water leak?
Can I smell a musty odour?
Is there staining on walls or floors?
If your answers leave you with more questions, it's time to call in the professionals! At MoldTech, services like mold testing in Toronto give your home a complete top-to-bottom inspection, using multiple tools, testing methodologies, and processes to locate hidden mold growth.
If we find mold growth, the next step is mold removal. Many types of mold create toxic by-products and can cause more serious health effects, making prompt black mold removal critical.
Are you interested in learning more about the link between allergies and mold growth? Contact the MoldTech team, and we'll be pleased to share our knowledge about how mold testing in Toronto can help you reduce allergies and feel better at home.