Why is Mold Growing in Your Basement and Attic?
Published on December 06, 2021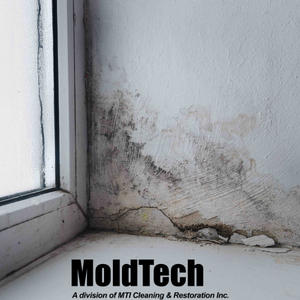 Whether you have a big house or a small one, a new build or a century property, attic mold removal is a commonly requested service in the GTA. Beyond mold in the attic, MoldTech has found mold in the basement, crawlspace, bathrooms and many other places in the home. What do you do if you find mold growing at home? Here is a quick primer on why, where, and how mold grows best in residential and commercial properties.
How Does Mold Grow?
Mold is a part of the world around us and has a needed role in outdoor areas. Mold is related to mushrooms, making it a type of fungi that thrives in moist and dark spaces. Unfortunately, our homes provide lots of these! The attic and the basement are two rooms most commonly affected by mold.
Where Mold Grows Best
What makes the attic and the basement a greater risk for mold growth? Depending on the individual variables of your home's architecture and location, a couple of different issues may arise.
Attics
Are dark and difficult to inspect regularly.
May have leaks that happen unseen.
Low-hanging trees or bushes can restrict airflow.
Are full of materials mold likes to eat, such as wood and some insulation.
Basements
Can be prone to flooding.
Often have reduced ventilation.
Have piping and lots of places leaks and drips can happen.
May be over-full of paper boxes or storage materials that offer mold a home.
Top Reasons for Mold Growth
You may sense a pattern in the above lists: areas with mold growth are likely to have reduced airflow, have higher than usual moisture (from drips, leaks, or humidity), and provide plenty of snacks.
At MoldTech, half of our job is removing mold in the attic — the other half is helping you solve the problems that caused the infestation in the first place. When it comes to moisture, we'll identify leaking pipes or areas that are locking moisture in. If we detect high humidity levels, your technician may suggest several strategies, from adding ventilation to increasing insulation.
Preventing mold spores from travelling from room to room is key to successful mold remediation — and it's one of the reasons why DIY mold removals fail. Mold spores are very lightweight and release when disturbed, making them easy to pick up on clothing or tools and transfer to other spaces. Safe and secure air filtration and containment are crucial to success, which is why we always recommend professional mold removal.
Testing Your Basement or Attic for Mold
If you have concerns about mold growth in your basement, attic, or anywhere else in your home, the only way to know for sure is to book a professional mold inspection or testing. MoldTech has over a decade of experience helping homeowners locate and remove hidden mold infestations in Toronto and the GTA. To learn more about attic mold removal or any of our services, reach out to us via our Contact page.