What You Need to Know About Attic Mold Removal
Published on February 10, 2020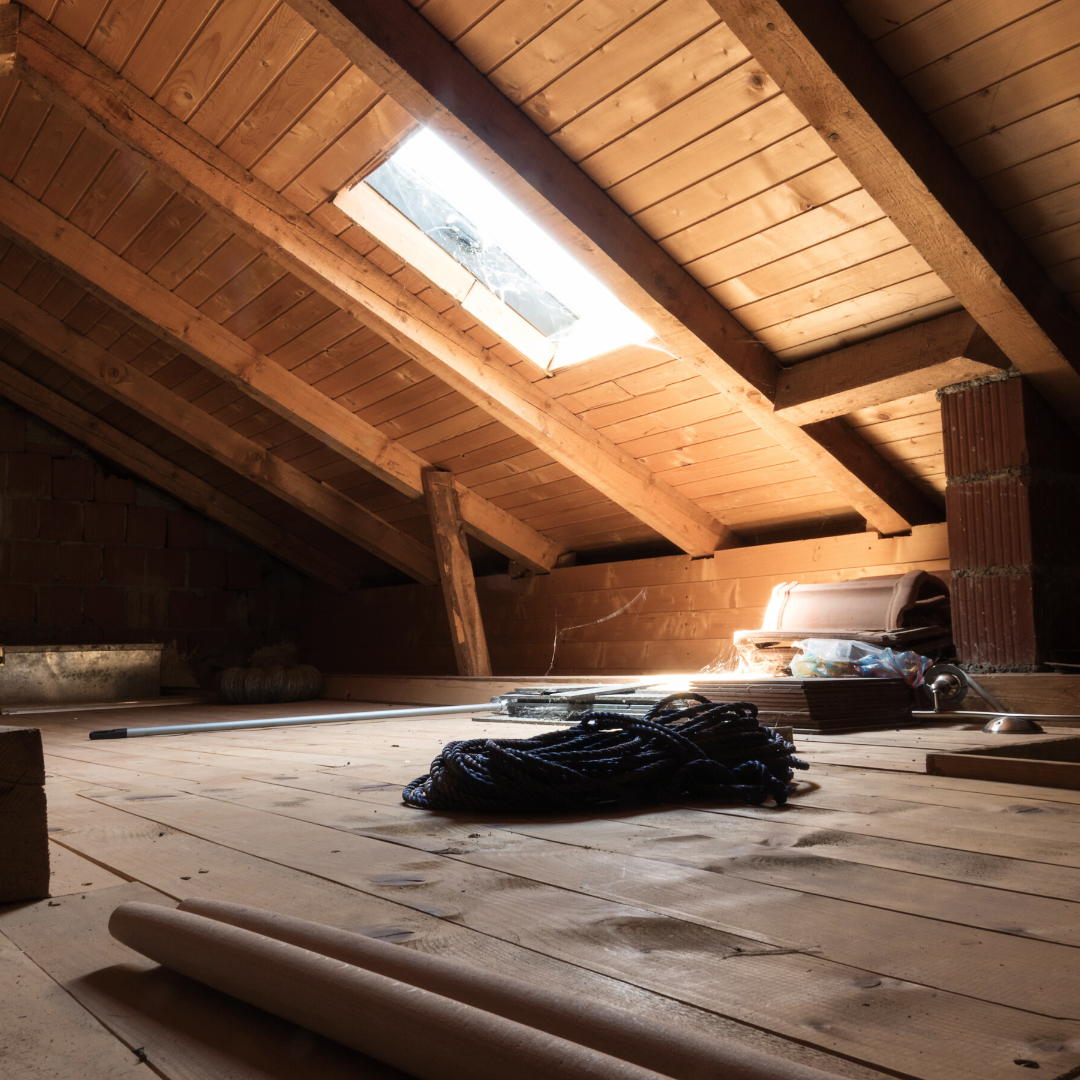 One of the most common places you'll find MoldTech working in is the attic. Regardless of whether you use your attic for storage or fill it with insulation, the attic is a very common place for mold removal Toronto. Attic mold happens for a number of different reasons, but it's not usually the symptom of a greater problem - if you find mold in the attic, it's the canary in the coal mine alerting you to other issues.
Attic Problems that Cause Mold Growth
When you find attic mold, you always find other problems that have contributed to its growth. Finding - and solving - these problems and professionally remediating the mold solves the problem 99% of the time, which makes it really important to check up on your attic's health at least once a year.
Four common problems you can look for include:
1. Check for Water Damage
Water is always the first clue to mold growth. Mold requires moisture to grow, and the attic can often host a water leak for a long time before anyone notices. Damage to shingles, blocked soffits, or a shady section can all promote water or humidity buildup in the attic.
2. Check for Air Leaks
Air usually carries moisture with it, and if your home has lots of cracks, gaps, or leaks between your conditioned rooms and attic, that air can bring moisture up into the attic cavity.
3. Check for Insulation Damage
Many homes in Toronto and the GTA were built 30, 40, or 50+ years ago, which means they often contain insulation that is old, damaged, or no longer to code. Many types of insulation are susceptible to mold growth or damage. Once it's been infected by mold, your insulation is ruined - and could be costing you thousands of dollars in energy efficiency.
4. Check for Insufficient Ventilation
Keeping the attic healthy does't mean sealing it up tight - airflow is actually critical to help it do its job. Adequate ventilation helps keep fresh air flowing through your attic which prevents mold from happening and dries up moisture before it has a chance of settling.
Work with MoldTech to Improve your Attic!
Attic mold removal in Toronto is a safe and effective way of improving your home's indoor air quality, safety, energy efficiency and more. Once attic mold has taken root, it can spread to other areas of your home and cause you and your family a lot of stress and health problems. The symptoms of mold growth closely resemble those of the common cold or flu, which can make it difficult to identify.
If you have concerns about your attic or mold growth in your home, call MoldTech for a free visual mold inspection or attic mold test. Our mold tests are safe, reliable, and processed through a third-party laboratory, giving you impartial but scientifically rigorous results that can help determine what treatment is best. For more information on our services, call us at 1-866-684-7684.