What Is A Pre-Purchase Mold Inspection?
Published on January 26, 2023
Before you sign on the dotted line, there are a few t's to cross and I's to dot when buying a new home. One thing we recommend at MoldTech is to book a mold inspection in Toronto while you have your pre-purchase home inspection. Many folks have moved into their dream home only to need attic mold removal after a few months — a problem that would have been easy to spot (and solve) months in advance. While your home inspector can certify the wiring is up to date, noticing the signs and symptoms of a mold infestation is specialized knowledge and makes us worth the extra call. To identify the source of mold on your property, contact the MoldTech team right away.
What is the Purpose of a Pre-Purchase Mold Inspection?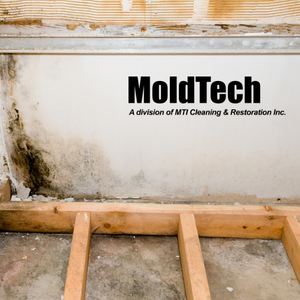 Why have a mold inspection in Toronto in the first place? At MoldTech, we understand how knowledge is power when it comes to tricky and health-altering problems like mold growth. Knowing there's a moisture problem in the attic, for example, can alert you to a potential home's imminent repair costs and retrofitting — and help you in the bargaining and offering process too.
During an inspection, we give each home a thorough once-over from both the interior and exterior. This can help direct us to problem areas or locations where mold growth is more common. We can take readings, samples and observe pipes, airflow and other factors that contribute to mold growth to give you our honest opinion on whether your potential home is safe to move into.
Where You Might Find Mold in a Home
Before you purchase a new residential property, it's important that you keep an eye out for infestations so you can schedule mold removal in Toronto before move-in. Some of the frequent rooms mold inspections in Toronto discover mold growing include:
The bathroom.
The kitchen.
The laundry room.
Crawlspaces.
The Basement.
The Attic.
Signs that Mold May Be in Your Future
Often, the MoldTech team doesn't find mold, but the signs or symptoms that it'll soon be a problem. Some of these warning signs are easy to spot, like:
Dripping pipes.
Leaks.
Indications of past floods or water issues.
High indoor humidity.
Peeling paint or wallpaper.
Compressed insulation.
Soft flooring, walls, or ceiling.
How To Approach Mold Removal
If we find mold growth, that doesn't mean you should walk away from your dream home. Instead, we'll provide you with a detailed quote outlining the problem and the cost of cleanup. For example: after a pre-purchase mold inspection in which we found an exhaust fan blowing humid air into the attic, we provided a young couple with attic mold removal plans and costs.
After their regular home inspector completed his survey, this couple made a counteroffer that included the cost of remediation. This sort of practical, science-based testing and mold inspection helped these first-time buyers make an informed and knowledgeable decision so that they felt confident and secure in their decision.
Whether this is your first or eighth home, MoldTech would be happy to help you ensure your next home is ready to move in with mold inspection in Toronto. Book your mold inspection in Toronto with MoldTech to identify and respond to infestations quickly and effectively.