Things to Look For When Moving into a New Home
Published on September 01, 2020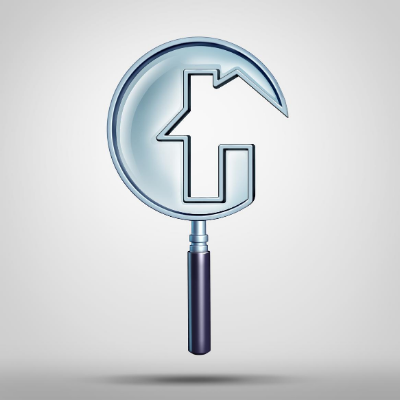 Moving day is full of stress, mess, and the thrill of a new home. Reducing some of the stress ahead of time with a mold inspection in Toronto can help you preserve the excitement and make the move-in process smooth. There are a few things you can scan for before the big day that can tell you a lot about your new home (and whether or not you'll need a mold removal in Toronto any time soon).
Look for Damage
Toronto's competitive real estate market means that having a pre-purchase home inspection is off the table for many home buyers. During your viewing or after purchase, taking a close look for any damage, leaks, or evidence of past problems can go a long way in telling you what areas your new home needs attention. Watermarks, musty smells, and humid, damp rooms may indicate the need for mold removal or the potential for mold growth.
Do the Utilities Work Properly?
A thorough check of the utilities during your home tour might just save you thousands of dollars. While water from a tap may appear normal when first running, it can quickly turn rusty and tepid, indicating an issue with the hot water tank that was invisible from the outside. A rusty water tank is prone to leaks and breakage and can be an expensive problem to fix in the event of a big failure.
Do all The Locks Work?
Checking all the doors and windows of your new home and making sure they sit tight, lock, unlock, and slide and open and closed properly is also an important check. A tight-fitting, locking door or window keeps more than strangers out - it also prevents unwanted water from seeping into your home that can trigger a mold infestation.
Check the Air Quality
While a comprehensive indoor air quality test might be impossible during a viewing, you can still use your senses. Mold inspections in Toronto are often triggered when people scent the distinctive musty odour of mold growth even when they see no visible mold. Homes with high humidity are also prone to mold growth, and humid, stagnant air is also easy to sense.
Is There Mold?
Of course, when you're looking around a potential home, keeping your eyes peeled for the obvious signs of mold growth, like dark patches, stains, or furry, slick, damp, or textured areas on wood, concrete, drywall and tiling. Visible mold growth should be taken seriously and acted upon before it makes you and your family ill or spreads through your home. Most mold removal in Toronto issues can be dealt with before move-in day, and are non-toxic, efficient, and safe for your home and possessions. For more information on getting your home mold-free, get in touch at 1-866-684-7684!