The Most Common Places for Mold Growth
Published on August 09, 2020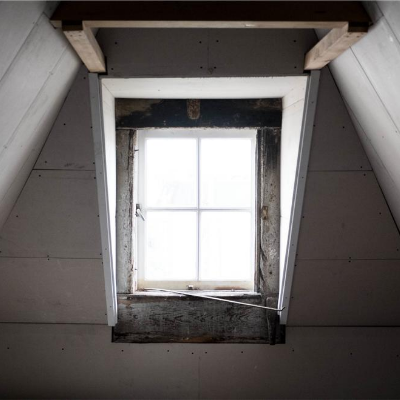 Where are the most common places that mold grows indoors? If you've ever wondered where the professionals look for mold first, today's blog will help!
While mold can grow anywhere indoors, there are a few places that it appears more often. Attic mold removal is one of the most common places for mold removal.
But the attic isn't the only place it'll grow - mold will take advantage wherever ideal conditions are present.
Breeding conditions for mold are in humid and moist environments with materials like wood, paper or cloth for them to host on.
Where to Find Mold Indoors
The Attic
Starting at the top of your home, your attic is prime real estate when it comes to mold growth. There's often a lot of dust and other organic matter, as well as a lack of ventilation and the potential for hidden leaks, drips, or condensation.
The Bedrooms
While our bedrooms aren't usually the first place we look for mold they might be one of the most dangerous since we spend 8 hours breathing in there every night! Mold can grow under mattresses (which can soak up sweat and heat up with our body temperature), and around windows and doorways that lead outdoors from leaks in window sills and condensation around poor seals.
The Bathroom
The bathroom attracts mold growth because there's plenty of moisture from bathing and washing. A bathroom without an exhaust fan is one of the most common reasons for mold remediation in Toronto, because trapped moisture has nowhere to go.
The Kitchen
Our kitchens can be attacked by mold because there's plenty of places (and appliances) that water may drip, leak, splash, or collect. Plumbing can break over time, and we often see mold growing under the sink where old food scraps, dust, and water have sat undisturbed.
The Basement and Crawlspace
Basements, especially in Toronto's older neighbourhoods, are often extremely humid and poorly ventilated, which leads to mold growth problems during the summer months. Since many of us have our washing machines down there too, extra moisture from drying clothes, or drips and leaks from those appliances can contribute to a dangerous atmosphere.
What Should I Do When I Find Mold?
If you've found or suspect mold is growing in your home, there's no reason to be alarmed. MoldTech has over a decade of kitchen, basement, and attic mold removal experience, and can help you test for mold in Toronto and then safely remediate anything that we find. While it sometimes grows out in the open, mold more often likes to hide inside walls, behind wallpaper, or in other hard to reach and see places - making testing a valuable tool in detection. For more information on mold testing and remediation in Toronto, give us a call at 1-866-684-7684 and request a free estimate or visual mold inspection.