The Health Risks of Mold
Published on September 06, 2020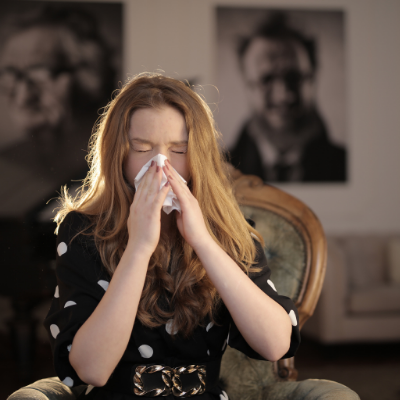 Mold growth is unsightly, smelly, and causes slow, long-term damage to your home and property. But the real risk is to your health, which can be affected in both small and large ways. Mold testing can help you determine what sort of risk you face and help you to pinpoint areas where mold is in your home, as well as identify the types that are growing.
What Happens When Mold Grows Inside The Home?
At MoldTech, we see indoor mold growth as having two different areas of concern. The first is your living conditions - mold thrives in wet, damp, dark places that have poor airflow, a combination that makes for an unhealthy living and breathing environment. That excess moisture is what causes mold to grow, but it also destroys wood, paper, textiles, drywall and other architectural details and personal items, potentially making your home unsafe.
The second concern we have is for your health. Mold reproduces by creating small spores that float through the air and are easy to breathe in. Spores cause inflammation and irritation to the lungs but also the skin, eyes, nose, and mouth, and can seriously aggravate conditions like asthma.
The Symptoms of Mold Growth
Exposure to mold spores can cause flu-like symptoms, such as:
Itchy, red eyes
Stuffed nose
Sneezing
Dry eyes
Headache
But different types of mold, including toxic black mold, can cause more serious and concerning symptoms, such as:
Confusion
Chronic exhaustion
Internal bleeding
Skin rashes
Wheezing
For people with small children or the elderly, the effects of mold exposure can be even more severe.
Mold Testing Can Help
Mold testing in Toronto is the best way to identify areas of concern or the type and breadth of a mold infestation. Using specialized tools, MoldTech can take non-invasive samples of items within your home, as well as air samples that measure the level of spores present; these samples are then tested by a third-party laboratory and return impartial results that can help you determine exactly where mold remediation needs to take place.
Preventing Mold with MoldTech
A key part of any mold remediation in Toronto is prevention. Most companies like repeat customers - at MoldTech, we'd rather help you remove your mold and prevent it from returning again in the future, which is why we always work with our clients to identify the cause of the mold infestation. Identifying the problem areas through mold testing and having it professionally removed is the best way to ensure you and your family's safety at home. Mold growth can begin in as little as 48 hours after a water event like a leak or flood, so prompt attention can save you a lot of time (and a big headache) down the road. For more information on mold testing in Toronto and how we safely remediate mold growth, give us a call at 1-866-684-7684.