Does My House Have Mold?
Published on August 05, 2020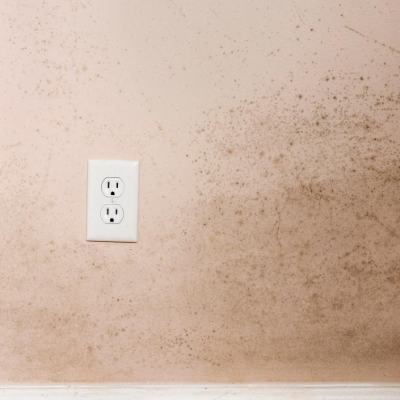 Mold can grow anywhere in the world - including inside of our homes. While we hope this isn't the case and despite our best intentions, mold growth in Toronto is surprisingly common. Knowing if (and where!) mold growing inside your house can be tricky to answer, which is why mold testing is the only reliable way to know for sure. Here are a few ways to keep your eyes peeled when it comes to mold.
Know Thy Enemy
What does mold look like? The short answer is anything. Knowing what colours, textures, and shapes that mold may take can help you determine if what you're looking at is something benign or more dangerous. Mold can appear in a rainbow of colours from grey to brown to green to pink, and appear slick, wet, fuzzy, matte, or shiny. It may be flat or resemble a stain, but it could also be raised or 3D. A mold professional can usually help determine whether or not a suspicious mark is mold growth by visual assessment alone, but a small mold test will give conclusive results.
Look in the Usual Places
Mold likes to grow where there's plenty to eat, lots of moisture, and where it can grow relatively undisturbed - so while we do find it in areas like the living room, office, and bedroom, it's far more likely to be found in rooms like the kitchen, bathroom, and basement. Regular inspection and thorough cleaning can go a long way in preventing mold growth in these spaces.
Check Your Attic
Another common place for mold testing in Toronto is in the attic. This is because most GTA attics are low-traffic, unused spaces. This allows problems like condensation buildup, roof leaks, pests, and other problems to cause mold growth without it being obvious down below.
Testing for Mold in Toronto
If you're wondering whether or not that dark patch in the basement is dirt or mold, the best thing to do is have it professionally tested. At MoldTech, our mold testing experts look at both the cause and effect, including a visual and physical home inspection as well as science-based testing. Once results from our samples come back from the lab, they can be combined with our observations to create a detailed mold removal and remediation plan to keep you and your family safe at home.
Mold removal should always be done by a professional - the reason we recommend this is because many types of mold produce toxic by-products that can seriously harm you and your family, making safety the key priority. Mold is also easily spread and few DIY products have any lasting effect. When it comes to getting rid of mold in Toronto, the best way to put this problem behind you is by hiring a professional. For more information on mold testing in Toronto, call us at 1-866-684-7684 for more information on our testing and remediation protocols.